The House in Changde Lu
The House in Changde Lu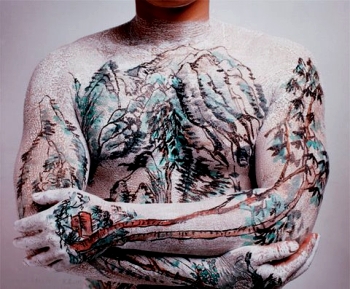 As of September 2008 our new premises will be home to contemporary art and thereby function as an extension of our current base at Moganshan 50. It will additionally aspire to be a meeting place for intellectual and social exchanges between artists, critics, art lovers and buyers. Thirdly, we want to it be a venue where at regular intervals dedicated collectors can gather and enjoy art and the inspiring company of fellow enthusiasts in the privacy and elegant comfort that only a historical home can offer.
So dear art lover, let us proudly present the Changde Villa to you. Although it will as of now house some of the most vibrant and challenging fruits of the contemporary Chinese artistic mind, the villa spaces will also allow these very objects to be contemplated in a rich historical context.
As you make your way through the exhibitions rooms, wood-panelled stair cases or through the windows look at the century old trees, you will be walking and breathing where many and very different human beings lived their daily lives.
After 1930, the year of completion of the villa, still surrounded by the expansive garden that has now disappeared, you would have been a guest to the British second in command of the all powerful Customs House, and his Chinese wife.
During the late thirties, the delicate steps and subdued whispering of well to do Chinese school girls, would have filled the house. As the famous Pen-wei girl school, the villa must have continued to be a place of high standing and curious wondering from the passer-byers in the street.
When current owner, a well-travelled and avid Shanghai-enthusiast from Hong Kong, bought the villa five years ago six families lived here. The house had been sold to six brothers of a reputed Nanjing military family after the Civil War.
Now it is hard to imagine the quiet spaces filled with drying laundry, six kitchens each dispersing their scents and sounds, and people young and old effortlessly manoeuvring through the dark and crammed corridors and rooms.
The harmony with which the extended family had taken possession of the spaces and the kindness, with which they guided him around the house, left the current owner with a lingering good feeling and a sense of peace and warmth-heartedness.
This is what we, the current inhabitants, hope to offer you in turn. Whether you are dropping in for a tranquil look at the art works, or are seeking professional advice or simply desire to exchange ideas with us, you are the most welcome guest of the house in Changde Lu.