Shanghai calling - April
Shanghai calling - April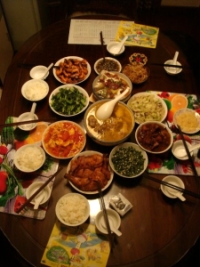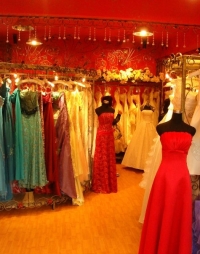 Here I am, a month and two weeks into my stay in China, and still enjoying it. In the meantime, I found full-time work from an unexpected angle, I give private language lessons two evenings a week, I have got two cats and I turned 37 without too much external damage. Many of you have asked you about my daily life here and I can finally say some regularly has slipped in. I have not written very much of late and it was really difficult to finalise this email. But made myself an evening deca espresso to squeeze it out! No more excuses.
So what do I do here? Firstly until three weeks ago I was looking at different options to make a living and getting references and phone numbers from people I met here, but also from many of you guys. So first of all I want to thank all those who took the time to put in a good word for me left and right.
Even if I am not practicing my dream job as a cultural guide as yet, I find myself very well placed preparing for that dream job. I did not end up teaching English or doing cat simulations to Chinese kiddies close to home, but I am working for the Shanghai subsidiary of a Belgian recruitment company. It was set up about 7 years ago and though small it prides itself on a distinguishing high quality of work. My boss is Belgian and all the other colleagues are Chinese. I actually already started working the 10th of March; the day of the second interview as there was so much work to do and I was eager and free to join in then and there.
I live on the third floor, but my office is on the 19th floor and that is a totally different world. From there, at the end of the day, I can see the light of the lights of Yan'an Elevated Road in a big half circle disappearing behind me. As far as the eye can reach the landscape is densely littered by buildings in all shapes and sizes. In this part of town and looking out further toward the West, the high rises have little of the glamour of the buildings in the centre around Renmin (People's) Square or along the Huangpu River, so thank God for the night's forgiving cover of darkness and little bright lights!
Amazingly enough, the windows of this office rise can be opened. This meant that the other night I could not only hear the elevated highway roaring from afar, but also a beautiful sound from just below on the street. It was one of those disorientated and disheveled Chinese men I have seen at other places too, playing a strange metal instrument. The music made me think of documentaries on China, you know the ones with expansive sceneries, mute portraits of century-old looking villagers and the occasional deep and soothing BBC voice-over. It was beautiful to hear…
But I am getting distracted from what I meant to tell: of course I do not get paid to listen to the poetic side of this mega polis! I am going to make myself useful helping to recruit, take over some office management duties to free up the director so he can concentrate on sales and marketing, and thirdly also do some business development.
For the moment I am learning fast-paced and I contribute where I can. My language skills are much appreciated, especially my English. The knowledge of English is defining in recruitment here. Candidates with great professional CV's in bad English have little chance. Similarly the communication to the customers which is in English (only foreign owned and joint ventures) is critical.
As helping to streamline the procedures and communication in the office is part of my roll, I feel I have no choice but to greatly invest in the relationships with my Chinese colleagues. So I took that also as a good excuse to force myself to speed up the language learning process: I am going to be having 4 hours of private Chinese lessons every week. The teacher will be coming to the office after hours, so there will be no escaping. And as my colleagues know this, I'd better pull this off in order not to loose face! So my daily routine now (also a frequently asked question) is getting up at 6AM, 15 minutes Taichi, feeding the cats and preparing breakfast, 6.30 to 7.30AM going for the earlier mentioned morning speed walk with arm-waving with Clara in our green area along the river, 7.30-8AM having breakfast while showering and debating the latest BBC news with the cats, 8.05 dash off to the subway just under 10 minutes walk, 25 minutes of subway and then 15 minutes walk to the office on the other end. The most amazing thing for me in the traveling routine is that I almost never see another expat. I get Shanghai-sandwitched in the metro every morning all my by Western self. I see one other white person every couple of days. The same goes for the morning walk about ground on either side of the subway. It is only if I go for lunch in an European style brasserie (there are a couple near the office) that there is a sudden surge of expat face. They mostly get taxis to get around. It is very surreal.
One of these days I will take my camera to photograph this party of daily life. And you will see that for the most part my Chinese fellow metro-travellers are hiply dressed youngsters with gameboys, cell phones and cheesy magazines in their hands, then queing up at the multitude of little stands serving hot salty breakfasts of fried pancakes and dumpling with meats and vegetables or that delicious sweet red bean paste. I wouldn't miss that matinal hussle and bussle for now. I am not so sure I will still like it when summer will descend on us in her famously moist Shanghai style…
A normal day is from 9 to 6 with one hour lunch. After work there is less routine. Until now, I went out for networking evenings ones or twice a week, teaching English twice a week and now I will need to plan in Chinese lessons too.
Even though I came to learn about art and culture primarily; trying to get to know the people has been taken up all of my time. It is such a classic, but it is true for me too: every time you think you have the hang of it or you understand something; you need to retrace, re-evaluate and wipe you nose cause you bumped into something pretty hard. This week was the first one I felt a bit of weariness from all the bumping. Or maybe it was the Chimay Blue at the beautiful Hamilton House restaurant, where by chance Belgian Django Reinhardt was playing his magic, that triggered soulful moments in Brussels? I had just been to the monthly mixer (standard expression for the monthly Chamber of Commerce drinks) of AmCham (American Chamber of Commerce). I was the last one standing with two elderly gentlemen, one Austrian and one American both married locally, both living in China since for ever and fluent in Chinese. We decided to pursue our conversation over dinner and a bit to my surprised we talked a lot about dealing with Chinese people. It seems that both new and old expats find that many challenges simply don't go away. I am very lucky to have a lucid boss who coaches me patiently through the rocky coast line with China. I am so glad that at least everything that has to do with eating is always simple for me here – I like almost everything and regularly venture out on my own with or without English menu.
There are so many levels of understanding and misunderstanding between Chinese and expats here. Arrogance and naked ambition both parties accuse each other of and at the same time they want and need each other and can make a good pot of money of each other. Chinese people prefer working for foreign owned companies. They find these companies better organised, more efficient, less corrupt and still, with more opportunities. At the same time they equally search new jobs, because in most cases foreign management in China are said to constitute glass ceilings for Chinese employees.
So the West in China is a bit of a catch 22 for many. A good example is one candidate who told me that in every company he worked for where the expat management left to be replaced by a local manager, chaos ensued and many people left. Chinese management however is not necessarily the problem in itself. As another candidate explained me, referring in this case to himself and why he left his position as a General Manager. He had started a job in a plant far away from his home province, which is not at all unusual in China, and had not been accepted by the local workers. So animosity or adversity to foreigners need not limit itself to skin colour or country. Language is equally Chinese problem. Certainly not everybody in inland China masters Mandarin very well and so communication amongst Chinese can be a very real issue.
Anyway, luckily most people I meet, don't remind me of what I just read in the metro on the way back from work in a book on Shanghai: the colonials had built the beautiful park on the Bund bordering on the Huangpu river in 1866 to complement the construction of the Garden Bridge. They place at the entrace the mention "No entry for Chinese and dogs".
I will leave it at this otherwise this email will never get sent. There is as always so much more to write but my head is just to full to properly process it. I will just have to go more often to have massages like tonight to be rested and relaxed to write more often.
Greetings from Shanghai,
Flavia & Bibi & Sasha
More pictures:
Some daily life:
>Lunch buffet at the Royal Meridien, the cat monsters,
>my language exchange friends in the Costa Bar that saved me from freezing in the first weeks in Shanghai! Lynn, Louise and Flora
>a trip to wedding outlet in Suzhou a city near Shanghai. http://www.facebook.com/album.php?aid=31527&l=e7370&id=721010856
>A weekend trip to the famous city of Hangzhou where Clara took me for a four hour hiking trip meeting people once or twice while all the (mostly Chinese) tourists toured the Westlake below): http://www.facebook.com/album.php?aid=29616&l=974e5&id=721010856
http://www.facebook.com/album.php?aid=29615&l=79916&id=721010856 Birthday party: http://www.facebook.com/album.php?aid=31528&l=915f8&id=721010856